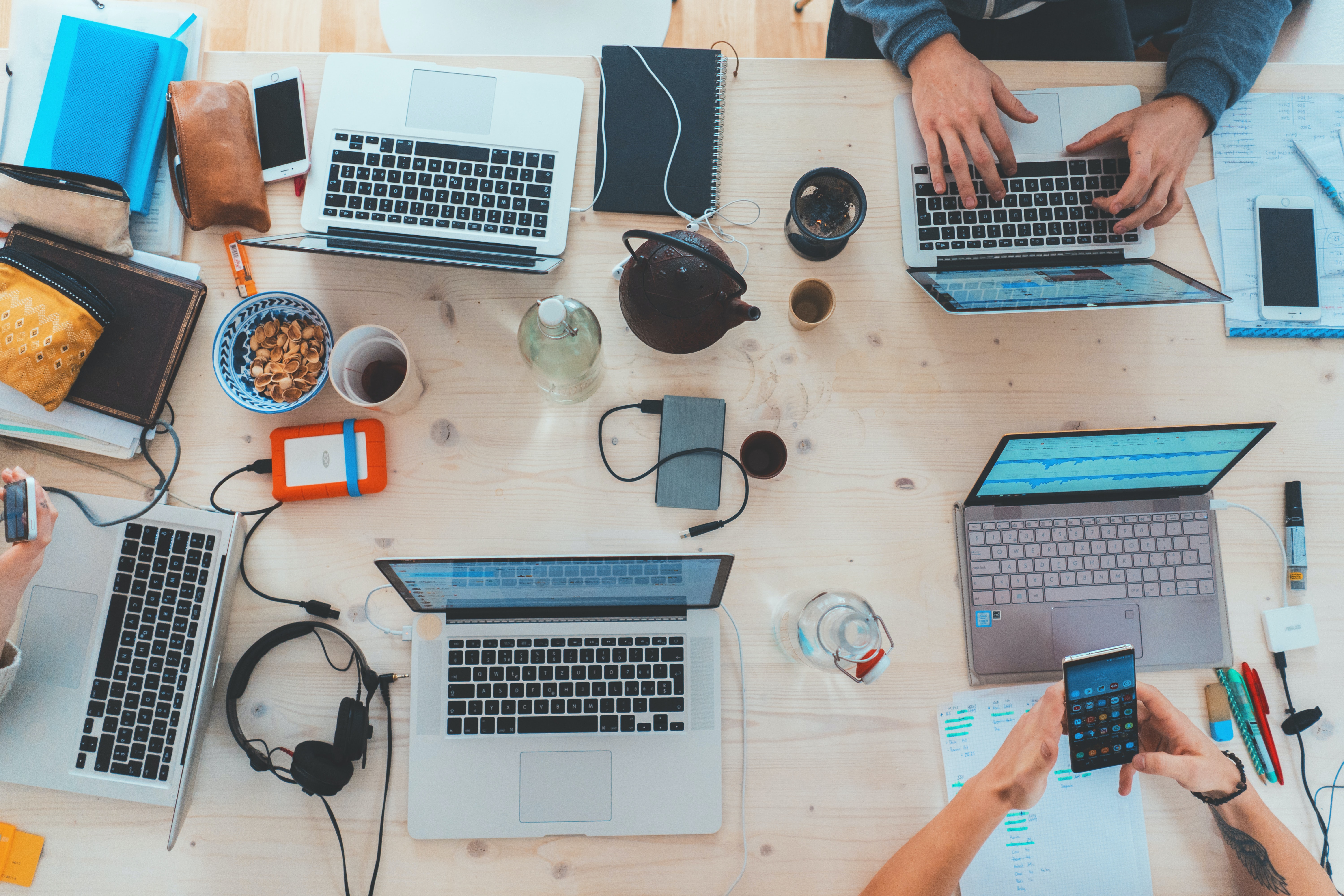 The transformation of conversion strategies in Higher Education
SUMMARY:
The PIE recently held a webinar that talked about digital recruitment strategies for higher education and how they boost conversion rates. The panellists were HE experts from EduCo Accelerate, Loughborough University, and University of Maryland, Baltimore County (UMBC).
Here are the key takeaways from the webinar:
Conversion is heavily dictated at the beginning of the recruitment cycle, so to drive positive outcomes, it's essential to identify the courses and institutions best suited for prospective students.
Modern technology allows us to create systems that can gather and process the hard data needed to identify students' best-fit courses and institutions.
Soft data helps recruiters personalise their conversion messages at a micro-market level.
Digital ways are rapidly and positively transforming how recruitment works. Traditional recruitment methods are still valuable but are mostly there to support the digital strategies.
The quality of applications is more important than the volume of applications.
Retention and graduation rates are the truest metrics to check if your conversion strategies are working.
The transformation of conversion strategies in Higher Education
The pandemic restricted mobility, mass exhibitions, and personally handing out brochures to interested students. Converting students without face-to-face interactions was hard to imagine then. Yet we learnt that digital strategies are just as efficient in yielding positive recruitment outcomes.

In a recently concluded webinar by the PIE, education technology leaders from EduCo Accelerate and education professionals from Loughborough University and the University of Maryland, Baltimore County (UMBC) talked about driving positive student outcomes through digital recruitment and conversion strategies.

In the PIE Webinar: "How Higher Education became focused on conversion strategy", the panellists presented digital recruitment not as an alternative to face-to-face recruitment but as a solution to gaps and pain points in traditional recruitment.

How digital recruitment improves conversion, retention and graduation rates

Adam Roberts, Senior Vice President, EduCo Accelerate, brought together a team that analysed data sets from about 100,000 students at every point in the recruitment cycle – before application up until graduation— to learn how institutions can retain and graduate more students.

The data revealed that student profiles are early predictors of student outcomes. So if the goal is to increase conversion and retention, "It's about going back to the start of the cycle and making sure the right students are applying," said Roberts.

Advanced systems and databases can now store and process data such as students' academic experiences, history, grades and programs of interest and apply algorithms that identify students most likely to enrol and succeed at a specific university.

These systems can be powerful tools that evaluate students at the beginning of the recruitment cycle to identify the courses and institutions best suited for them.

This top-of-funnel insight saves all parties – the institution, the student and the agency – precious time and effort since no one is spinning wheels and trying to convert students who are admittable but not the best fit in that course or institution.

Having students apply in courses and institutions where they are qualified, interested and adaptable to the learning environment will naturally drive conversion, retention and ultimately, graduation.
How hard and soft data support student conversion

Hard data refers to quantifiable, factual data represented by numbers and graphs, while soft data, such as opinion and feeling, is qualitative and subjective and lacks the rigour of hard data.

"Soft data is 'nice to have'; hard data is 'have to have.'" - says Jill Barr, Senior Assistant Dean of Graduate Enrolment, UMBC, USA.

With the high volumes of applications coming in, recruiters can not talk to every potential applicant. Analysing hard data and understanding the relevant trends will help recruiters focus on the student markets that yield the most results.

This makes hard data a necessity and soft data a luxury. Sitting down with students, holding focus groups and conducting surveys can be difficult to carry out, especially considering the current global situation.

However, soft data is still valuable when personalising the conversion message at the micro-market level, says Julia Tracewski, Chief Revenue Officer of EduCo Accelerate and a strong advocate of hard data.

According to Tracewski, universities should not rely solely on digital analysis to find the right language for the target market. In-market feedback and an on-ground team that localises the message is essential in closing the loop.

Hard data allows the optimisation of one's approach with soft data, and it is merging these two sets of data that can give the best conversion outcomes.
Digital: is it replacing traditional, face-to-face recruitment?

The pandemic has drastically transformed the way recruitment works. While nothing can replace face-to-face interactions, digital recruitment tools have been incredibly helpful in providing what agencies and students need: access to the right information, in the right format, at the right time.
Additionally, many surveys conducted globally reveal that students prefer a hybrid model too, where they can communicate digitally if they need to.

Given this preference, involving faculty in the digital process has had a positive impact on conversion rates. "We see that shift towards upskilling staff so they are more comfortable working in a hybrid way," said Martyn Edwards, Director of Marketing and Advancement of Loughborough University, UK.

Barr also shared that the UMBC has been conducting webinars that involve faculty to help with the recruitment process. Having students and the right faculty member interact through the webinar, according to Barr, has boosted conversions. "The right faculty member will convert someone who's on the fence for sure," said Barr.

Digital solutions are more sustainable options as well. Cutting the need to spend money on expensive flights and printed materials, agencies save time and money and can now talk to more students.

While the digital shift in recruitment was borne from necessity, using conventional methods such as hosting face-to-face events and meetings still holds value.
What to consider when building a conversion strategy

1. A clear goal
"We don't see ourselves as recruiters. We see ourselves as helping institutions and their students achieve the right outcomes," said Roberts.

Accelerate was developed to find the right-fit students rather than collecting many applications from students who may not be passionate about the school or the outcome. The latter are at risk of changing providers, getting poached onshore or leaving the system completely.
2. Relevant data
There is no cookie-cutter approach to building a conversion strategy. What will make it effective will depend heavily on the data gathered relevant to the target market.

"Let the data tell the story," Tracewski advised. Look at the historical performance. Understand and consider not only the successes but also the gaps, especially at the micro-level.
3. Quality and compliance
As Barr said, "It is not about the volume of applications, it's about the quality of an application."

The number of applications matters little if most applicants are not fit for the course they're applying in. Ensuring the quality of applications entails having a strategy that, at every step of the process, filters out students who are not necessarily fit for the program despite being admissible.

The Accelerate team, for example, is extremely diligent with every application that comes through. They follow these steps to address the quality and compliance issues of each application:
Step 1: Screening the application digitally to make sure that it's filled up.
Step 2: Conducting eligibility checks to determine if the student applying is at the right level or not (e.g. their academic standing, grades, etc.)
Step 3: Deploying offshore staff to screen the applicant
Step 4: Performing an automated risk assessment on the applicant based on their profile (there are for different levels, according to the system in Australia. High-risk applications will automatically receive requests for more information)
This screening process has reduced the workload for admissions in EduCo Accelerate's partner institutions by 30%. With the reduced workload, the staff can focus on the more important tasks in conversion.
4. Retention and graduation rates
Retention and graduation rates are the truest metrics to check if recruitment strategies are working.
To boost these rates, it's important to put metrics at every single stage of the conversion cycle. By breaking down and applying measures to each stage, what and where it's not working will be easier to spot. This allows more focus on where to refine these strategies.

With the rise of the digital age for higher education recruitment, conversion strategies now have a higher potential to find students who are the right fit for the courses offered at different institutions.

Conversion strategies in higher education will continue to evolve as data brings us closer to understanding the needs of the right students, especially now as we anticipate more industries to migrate to the digital space.

If you want to learn more about Accelerate and how we can help you match the right-fit students with our growing number of partner institutions across the globe, don't hesitate to contact us.